Gerade jetzt, wo wir alle schon sehnsüchtig auf den Frühling warten und die Winterklamotten nicht mehr sehen können, wollte ich Euch ein wenig den Sommer ins Haus bringen.
Wie viele von Euch wissen, waren wir vor einigen Wochen (unglaublich wie schnell die Zeit vergeht!) auf Kreuzfahrt, unter anderem auch auf den Cayman Islands. Die Caymans kennen wir schon sehr gut und fühlen uns auch immer wieder richtig wohl. Traumhaft weiße Strände, türkises Wasser und Sonne, Sonne, Sonne!
At this point in time, were we are all eagerly awaiting spring, I thought it would be a good idea to bring a little bit of summer into the house.
As many of you might know, we went on a cruise a few weeks ago (crazy how time flies) and we made a stop at Cayman Islands. We know the Caymans pretty well already and we feel right at home here every time. Dreamy white beaches, teal coloured water and sun, sun, sun!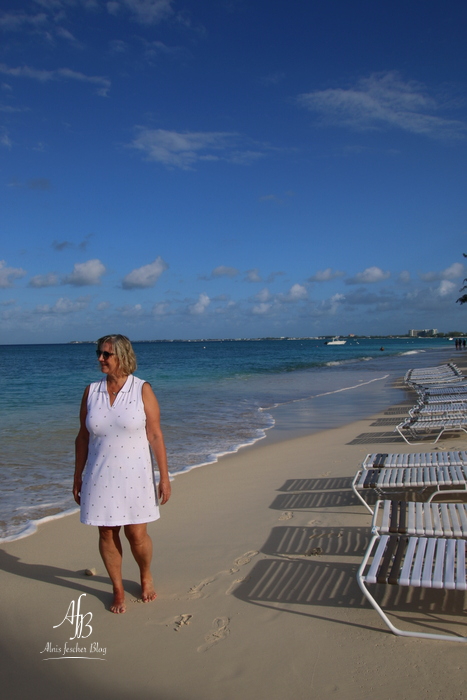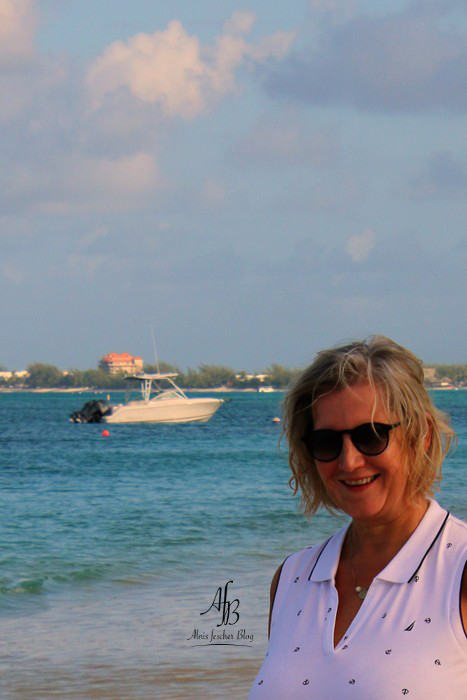 So auch an diesem Tag. Schon zeitig in der Früh fuhren wir an den Strand, um die Zeit, die wir zur Verfügung hatten, auch zu nutzen. Es waren noch wenige Menschen, wobei gesagt werden muss, hier liegt man nicht wie in einer Sardinenbüchse, dies gibt es generell in der Karibik nicht.
Eigentlich wollten wir keine Fotos machen und den Tag richtig genießen, aber mein Mann wollte unbedingt und so sind diese Bilder entstanden.
This day was just like that. We were at the beach early in the morning, to use all the time we had available. There were few people around, but there rarely are, in the Caribbean you won't find any place completely packed with people.
We had actually planed to just enjoy the day and not take any pictures, but my husband insisted and so we took these images.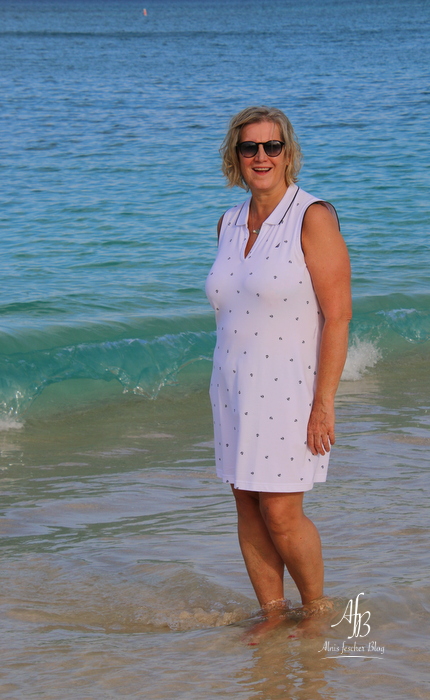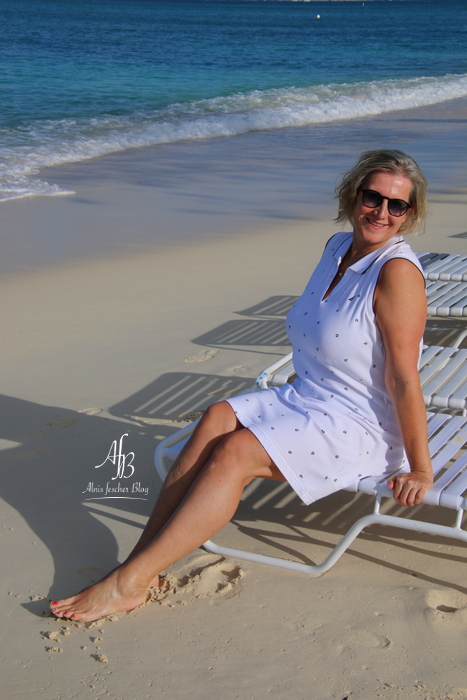 Ich trug ein einfaches Badekleid, welches ich mir in Miami bei Nautica, eines meiner Lieblingsgeschäfte in Florida, gekauft habe. Kein Schnick Schnack (für mich ungewöhnlich), aber wir waren ja am Strand und da gibt es kein Styling.
So, ich hoffe der Wettergott ist uns nun endlich gnädig und wir können uns über wärmere Temperaturen und Sonne freuen.
I was wearing a simple bathing dress, which I had bought in Miami at Nautica, one of my favourite stores in Florida. No accessories (which is unusual for me), but we were at the beach and you don't need any styling here.
Right, I hope the weather gods are gracious now and we can look forward to some warm temperatures and sunshine.
Sonnenbrille / sunglasses: Kiwi;
Kleid / dress: Nautica;
Yours, Ni